Sport Clips Ignite: Brenda Austin
The Sport Clips brand thrives only because of the people behind it. One of our star franchisees, Brenda Austin, is an example of innovation and successful franchise management within the Sport Clips industry. We are proud to call her our teammate and hope her dedication inspires future customers, team leaders, and franchisees.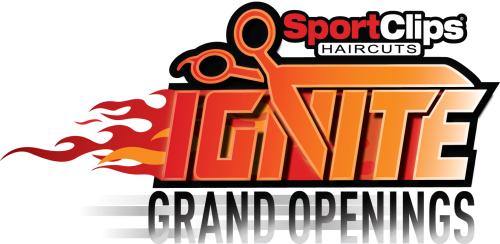 In 2014, Brenda's first store opened in Gillette, Wyoming. This year, we hope you'll join us in congratulating her on the grand opening of her second location in Cheyenne, Wyoming! Brenda's zeal, drive, and enthusiasm for the Sport Clips brand has greatly furthered her success and allowed her to branch out.
Brenda strategically markets her store by establishing solid connections within her community through her Sports Clips location. For example, prior to her second location's grand opening, Brenda joined up with local high schools to help support their own athletes. With permission, before the grand opening, action shots of the athletes were on display in her store where friends and family could come by and participate in an autograph signing. Brenda also throws the occasional raffle. She partners with local promotions which supply cards for customers to hand out to friends and family. If a customer refers a new client, their card is included in the raffle. The prize? A 65" Ultra Hi-Def flat screen TV. As a bonus, the stylist whose name appears on the card also receives a prize—customized Nike shoes.
In everything she does, from throwing raffles to managing the location, Brenda promotes a sense of positivity and culture of excellence. Her dedication to taking care of her team translates to better care for her customers and store location.
At Sport Clips, we value the hard work of people like Brenda Austin and love sharing their successes. If you would like to pursue your own success story, call us today for more information about your own franchise.