What Led to Sport Clips' Growth & Success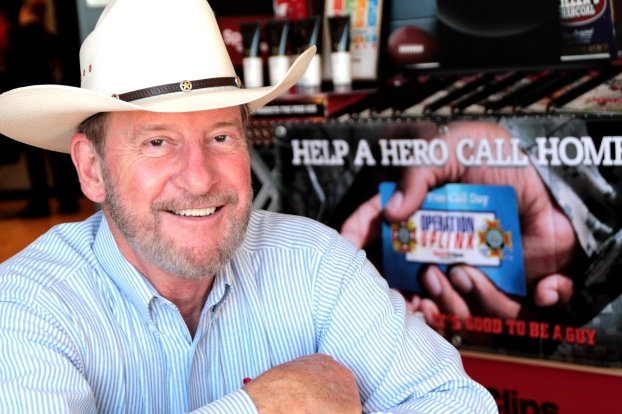 In 1993, Gordon Logan had an idea. He recognized that men and young boys always needed haircuts, but there were little to no places that catered specifically to male clients. The salon experience had, for many years, limited itself to catering to only half of the population—until Gordon came up with the idea for Sport Clips. He created a place where men and boys could not only get a haircut, but enjoy themselves and feel at home.
Gordon recruited his team from passionate industry experts and developed a concept that could work in any town in any region of the world. That year, Austin, Texas became the location of the very first Sport Clips store. Since then, Sport Clips has achieved wild success, ranked at #2 on Forbes' "Top 10 Best" franchises to own, included in Entrepreneur Magazine's top 20 "Fastest-Growing Franchises," and named to the top 50 franchises on the "Franchise 500."
The Canadian Expansion
Sport Clips took another leap in our growth when we partnered with Peter Kowal and Mark Schiffner to establish Sport Clips in Canada. With 50 years of combined industry experience, their work allowed Canada to become Sport Clips International's first Master Franchisor in August 2012. While we have more than 1,800 locations now, our mission has never changed: "to provide a championship haircut experience for men and boys in an exciting sports environment."
Meet Our Founder: Gordon Logan
Gordon Logan is no stranger to business or hard work. He served as an Aircraft Commander in the U.S. Air Force, then moved on to becoming a financial planning and control consultant for Price Waterhouse & Co. in Houston. He has degrees from both MIT and The Wharton School of Business in the University of Pennsylvania, and is a retired Certified Public Accountant for the State of Texas. He later owned a group of salons throughout Texas, which prepared him for his role as the founder and leader of the most successful haircutting franchise in the United States.
The Game Plan that Led Us Here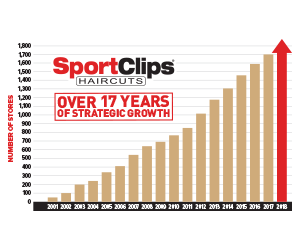 When we started in 1993, Sport Clips expanded exclusively into cities served by Southwest Airlines to minimize travel expenses! From Austin, our salons expanded into Houston and Dallas, reaching 50 stores by 1998. Within 10 years, we would achieve more than 10 times that growth, opening both our 400th and 500th store in 2007! Five years later, our first store opened in Canada—beginning our international growth.
Today, Sport Clips operates in all 50 states in the U.S. and has a combined roster of 1,800+ stores in the U.S. and Canada. With our rapid expansion in the Canadian market, our team is only just getting started. Our desire for success and competitive nature means we want to go much further than we have already. If you ask Gordon if he knew we would lead a international, rapidly-growing franchise system, he would say "Yes—I just didn't think it would take this long!"
Teamwork with Heart
Sport Clips is committed to making an impact in every community we are in. For us, that means contributing as much and as often as we can to local charities and worthy causes. Our charity efforts come from the same place as our haircutting franchise practices: our central values. Inspired by Coach Lou Holtz, our strong values make us more than another business—we become an integral part of the neighborhood.
Our Canadian franchisees have been recognized for contributing to the following programs:
Canadian Blood Bank
My Friends House
Relay for Life
Heroes for Hope
Welcome Wagon
Special Olympics
Canadian Firefighters Association
Canadian YMCA
Cure for Cancer
Sport Clips Values & Mission Statement
We believe in what we do, and our values drive everything our franchise accomplishes—from Gordon Logan's personal vision to the daily service provided by our newest franchisees. Ever since 1993, our vision and our mission has remained the same—allowing our franchise to achieve incredible things.
Like Lou Holtz' many championship football teams, Sport Clips is devoted to the following values:
Do what's right
Do your best
Treat others the way they want to be treated
Built on our values, our mission influences everything we do:
To create a championship haircut experience for men and boys in an exciting sports environment.
Learn More About Our Haircut Franchise Opportunity Today!
We are among the fastest-growing franchises in North America, with 7-20% annual sales growth per store. Our sustainable growth plan and devotion to our cause has allowed business owners all over the nation to achieve the goals they set for themselves—no matter how big. Call (888) 376-8060 today to get more information and get started!